Patient Blockout Glasses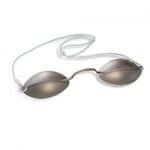 Description:
Our Patient Block outs provide a great level of protection for your client or patient and can be used in a variety of situations.
The Patient Block Outs are made from stainless steel and can provide protection from IPL and Laser treatments.  This product features an adjustable strap and comes in a storage case.
---
Showing the single result